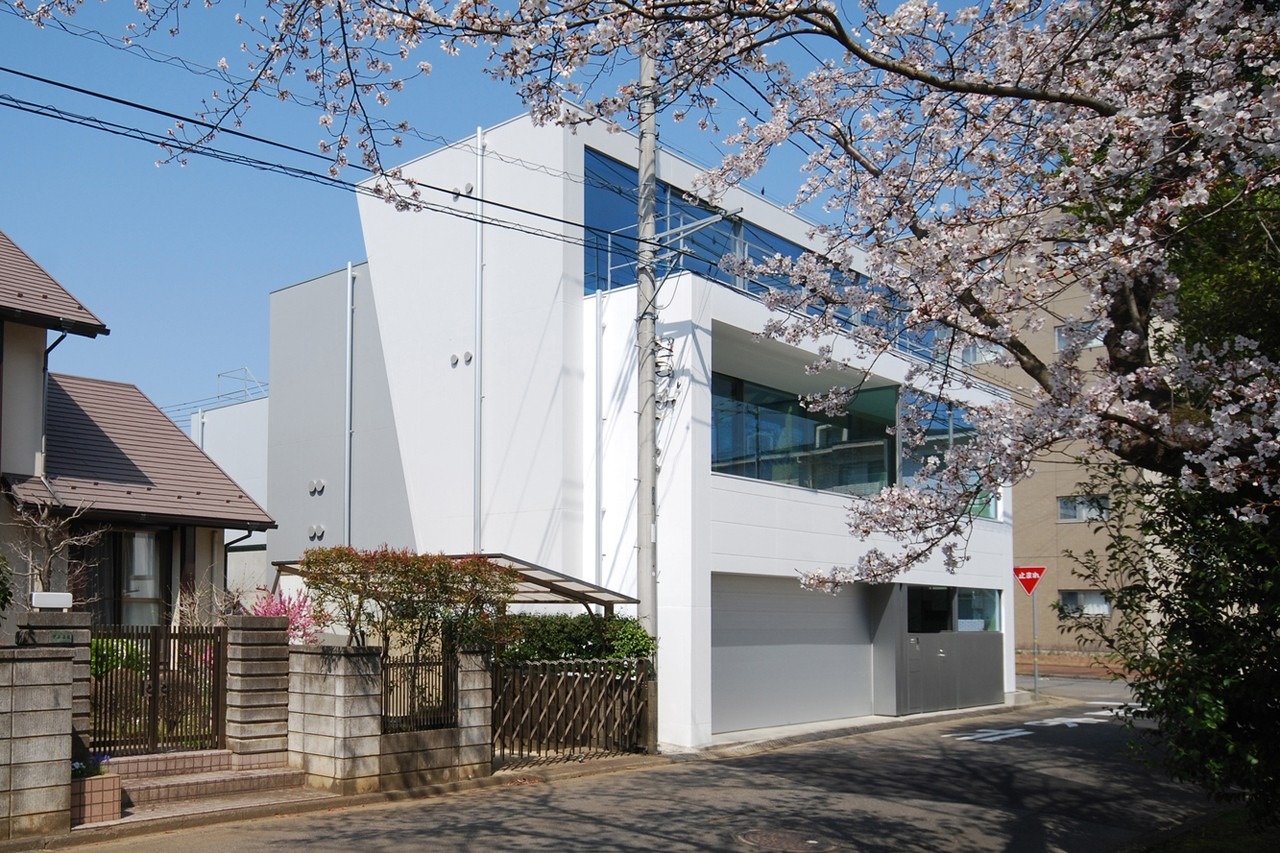 Angular yet inviting.
Aisaka Architects' Atelier (AAA)'s "House in Tsukuba" presented a unique challenge for the Tokyo-based design firm, as it sought to provide fulfill a client's dual requests: a modern living space and ample room for a members-only gym that included a squash court. Cleverly, AAA was able to bend the shape of a conventional domicile to its will, creating a dynamic building that could encompass both elements of the ask without sacrificing comfort.
Living, dining and study rooms are stacked throughout more angular portion of the structure, allowing for rich views of the surrounding environment by way of enormous glass windows and partitions that create a sense of openness throughout the interior. This futuristic appeal is tempered with plenty of wooden floors and accents, informing the interior with a homey feel.
Distinct, yet accessible, niches create opportunities to partition the client's different desires, yielding a jutting room that holds a piano and an open bathroom that imparts the mood of bathing in nature. This approach also allows the owner to seal visitors to the attached gym off from his main residence or flow between the buildings as he wishes.
Head to Aisaka Architects' Atelier's website to get even closer with the lavish, Kantō abode.
Source: Hypebeast
Follow OK Mag on, Instagram  for more news.