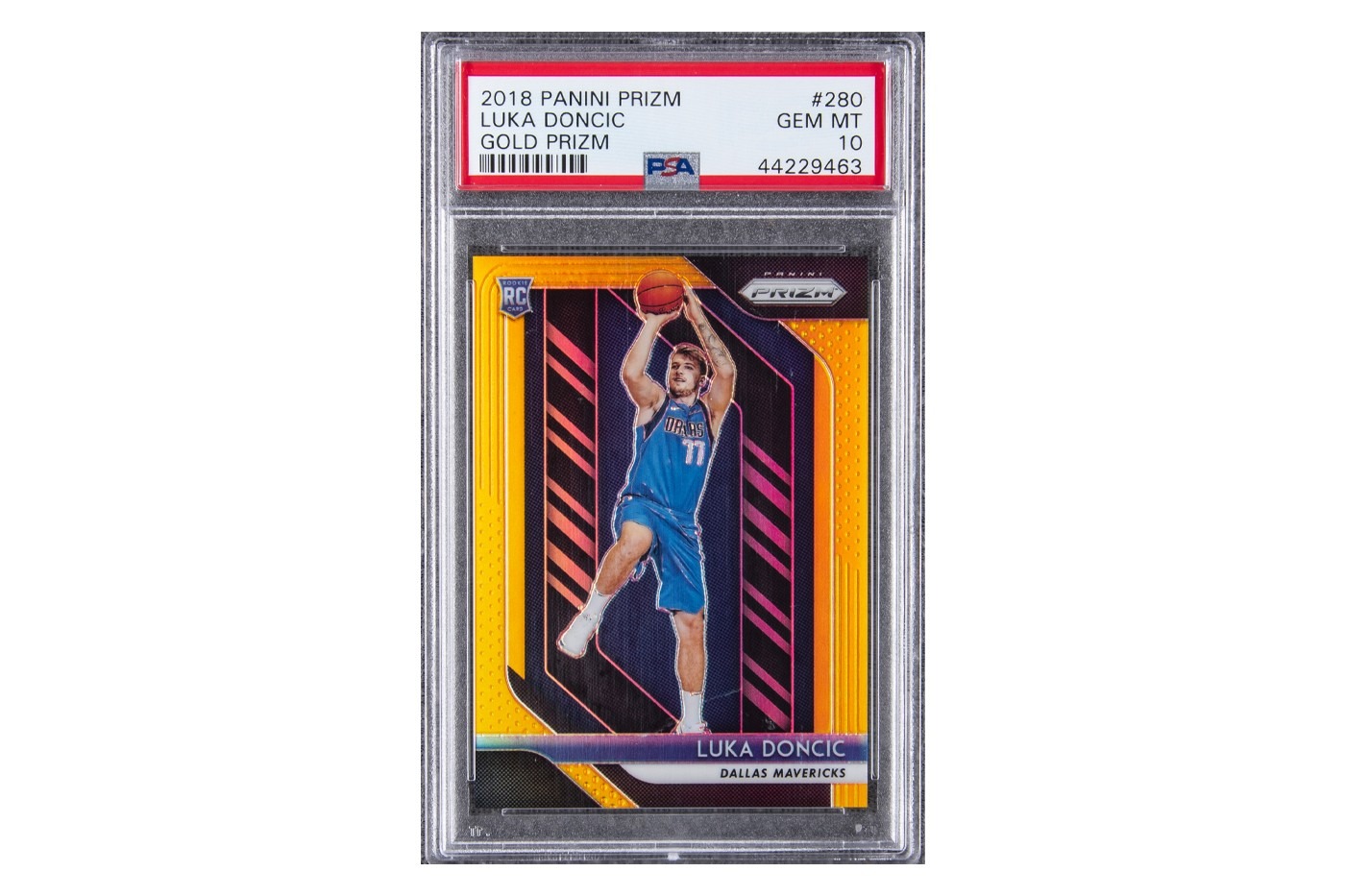 One of three perfect 10/10 graded Luka Doncic rookie cards in the world.
A limited-edition Luka Doncic NBA rookie card has made its way to the sports trading card market. The card was auctioned off recently through Goldin Auctions and became the highest ever-priced Luka Doncic rookie card.
Doncic's rare Panini Gold Prizm card was sold for $799,5000 USD. The card received a perfect 10/10 grading and is reportedly extremely hard to come by. Only ten of these limited edition cards were made overall, but only three of those have a perfect 10 grading.
The young Dallas Maverick star has been a highly sought after and elite collectible over the past couple of years. Fans believe that Doncic's future as a franchise athlete will only grow and become an enviable statistical accomplishment.
The sale represents yet another huge auction event fans have seen over the course of the pandemic. Earlier this month, Goldin Auctions reported a $33 million USD auction on sports memorabilia. The auction featured a number of notable and record-breaking items including Patrick Mahomes' rookie card, which became the world's most expensive football card ever, and Anthony Davis's $1.05 million USD autographed rookie card.
The trading card industry continues to show no signs of slowing down and sportscard collectors have become one of the most exuberant bidders in the memorabilia industry.
Source: Bleacher Report
Follow OK Mag on, Instagram  for more news.